B.F. Goodrich g-FORCE PROFILER Tyres Available in Cranleigh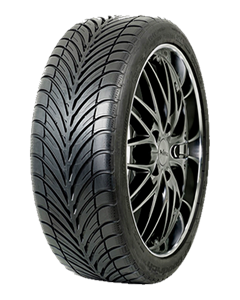 g-FORCE PROFILER
Advantages:
Exceptional grip and steering control.
2 star rating in the well respected ADAC tyre test*.
10% more surface contact with the road (compared to the BFGoodrich Profiler G).
Solid, square-shaped shoulders for a more sporty drive.
Symmetrical flipper-shaped tread pattern for better grip and water dispersal.
*ADAC is the largest motoring club in Europe. Tests conducted in summer 2006, using tyre size 225/45 R17.
A unique design which holds the road.
ICG Pack
The new IGC (Improved Grip Components) pack gives the g-Force Profiler tyre unrivalled driving precision, thanks to:
Super-flowing, directional tread which maximizes water dispersal at high speed.
Fine sipes for better grip on wet surfaces.
Unique mix of components which gives the rubber exceptional internal stiffness for better road holding on dry surfaces and external flexibility for better molding to all the bumps in the road for better grip.
Symmetrical palm-tree pattern tread for better adhesion and perfect water dispersal.

Sorry, we currently do not have any tyres with the g-FORCE PROFILER pattern in stock.
Contact us to see if we can order these in for you.